So as a spin off as LeeAnn's Weekend Win It, where you can see a great list of all sorts of different things you can win in blog giveaways this week (or post your own links) I decided since another month has passed, it's time to show you what we WON this past month! While I still haven't won my much coveted Ergo (despite having probably close to 400 entries into one giveaway!!) I definitely still have some luck going on!!
We won a set of sticky labels by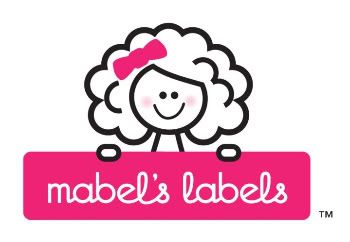 from I am Wicked Cheap. Since Mason is a daycare baby and baring unforseen circumstances will be until he starts school, these will definitely come in handy! And they're a lot cuter than that plain white labeler labels we use now!  Thanks so much, Alicia!!
We won a set of 5 cloth wipes from Chica BOO at His Little Mrs. Other than "boy fabric" I have never even seen a picture of these sure to be awesome wipes, so they are going to be a fun surprise! We don't actually USE cloth wipes (sorry environment) but maybe these will make us change our minds and if not, I bet they will work much better than the dinky little washcloths we use for wiping faces and puked on chests. Thanks a lot Tiffany!!!
We won an adorable pair of ShooShoos from Familyicious Reviews and Giveaways It was so much fun to look through all the ADORABLE little shoes and pick a pair out for my little man. He's gonna love these once he starts becoming more mobile! Thanks a lot Debra!
And then on the Hayneedle Twitter Party, we won a Kalencom Elanor Diaper Bag! For those of you who don't know much about diaper bags (*raises hand*) this is a fancy expensive diaper bag worth $120! Holy cow!! I think at that price it should come stocked with diapers AND change the baby for me, don't you? Okay, so I'm cheap! But hey, I won this! Woohoo! Thanks a lot Hayneedle and TwitterMoms! My first Twitter Party was fun!!
And then outside of the internet, I saw on Facebook that a local TV station was giving away a Packers Gift Basket if you sent in a text and my brother in law is a HUGE Packers fan. Imagine my surprise when two days later, I received a text saying I'd won! I picked it up and it turned out to be an ACME Packers gift basket, which really threw me for a loop since I know nothing about football and have never heard of the Acme Packers. It has a mug and a bobble head and a pendant and a few other things in it. Hopefully BIL likes the Acme Packers! Thanks local TV station!
People keep saying "You must invest hours every day into this if you're winning all these giveaways!" and that's so not the case! I spend about 15 minutes a day entering new giveaways and/or tweeting about giveaways I've already entered for additional entries. Then usually about once a week, when I have some free time, I spend 30-45 minutes doing the same. I'm already spending the time online and so why not? It's a fun way to see new products (like, now thanks to Thanks Mail Carrier I'm obsessed with getting Cloudstar zip-off sheets) and 15 minutes a day for all the cool stuff I've won? Totally a great deal to me!
Some ongoing Giveaways that I'd love to win:
Adorable Animal Kidorable Umbrella – Seriously, I would have LOVED an umbrella like this as a kid. And I'm sure Mason would look adorable with his own super cute umbrella
$25 Amazon/Target Gift Card – My two favorite stores. Enough said!
$750 into my Paypal Account – Oh, what I would do with a free $750?? It would almost be like winning the lottery!
$50 GC to My Baby's Green Store – They have such cool stuff! I could even buy an ARMY of Sophie the Giraffes. And then Joe the Greyhound could have one too! (kidding)
An Ergo Baby Carrier – Please oh please??
$90 GC to CSN Stores – There is so many cool things at CSN Stores that we'd love to buy! A Radio Flyer Wagon! A new dog bed! Gadgets!
Scentsy Halloween Set – I love Scentsy!!! We currently have a burner in our kitchen and about 29348 scents to go in it, but this adorable pumpkin plug in could bring the joy to the rest of the house during the holiday season!
Jumpin Jax Holiday Card Design – Becca did my awesome blog header and I plan on buying her holiday card design skills from her if I don't win this. Seriously, no more boring "everyone else in town picked the same design" Christmas cards! Awesome!
So there you have it! My lucky winnings and some stuff I'd love to win! How about you guys? Any giveaway items you're lusting after? Won anything fun lately? I'd love to hear about it!
PS – Don't forget OUR awesome giveaway for $50 GC to buy stuff for your lucky pet!! Ends Monday night!